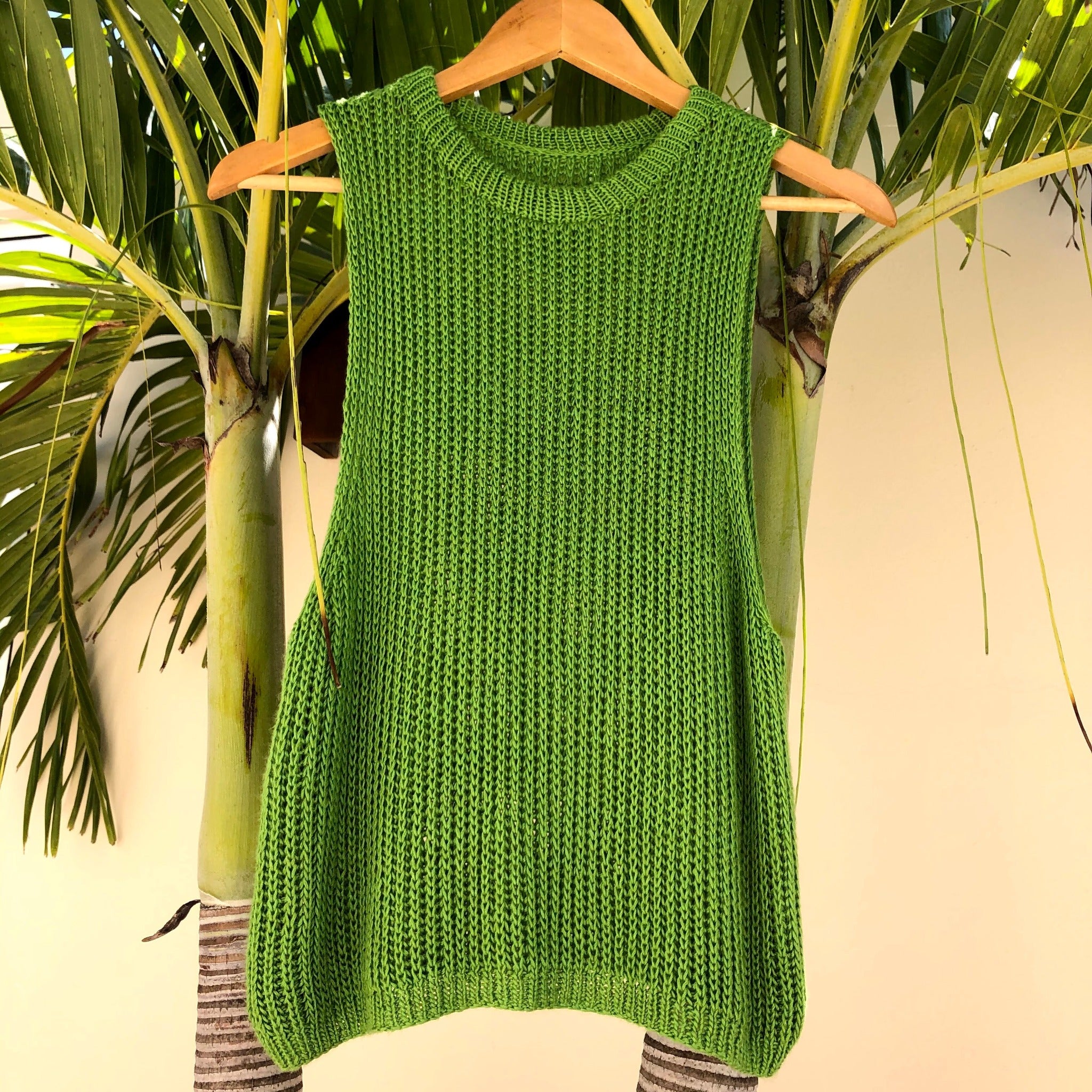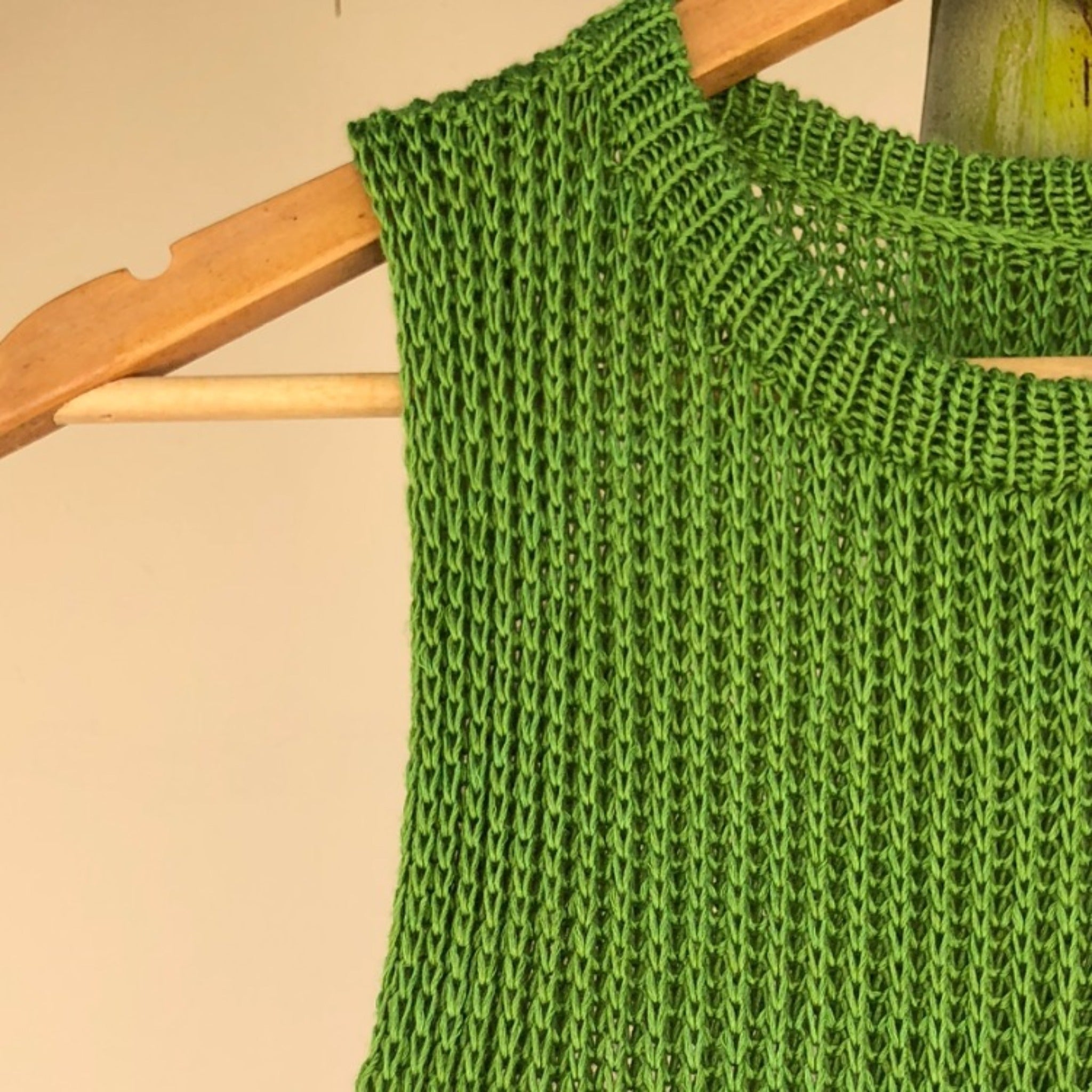 Bamboozled Fisherman's Rib Tank Top Knitting Pattern
Light and airy fisherman's rib tank top made from silky, shiny bamboo. The weight and texture of this 100% vegan yarn gives the tank a beautiful luxurious drape and it's also super soft against the skin.
The armholes of this tank are intentionally deep so that the sides of a bra or crop top peak above the sides. Reduce the length from the armhole shaping to shoulder bound off edge by about 1 - 2 ins / 2.5 - 5 cms if you prefer. If you wish to retain overall length - add intended reduced shoulder depth to pre-armhole shaping on the body.


The tank is knit from the bottom up with straight needles with neck added after shoulder seaming. 
Sizes in Pattern: 
1, 2, 3, 4, 5, 6, 7, 8, 9

Bust Size:
(32, 36, 40, 44, 48, 52, 56, 60, 64) in
(80, 90, 
100, 110, 120, 130, 140, 150, 160) cm
Materials Needed: 
Purl Soho Burnish or any yarn that achieves outlined gauge
Number of Skeins Needed: 2 (2, 3, 3, 3, 4, 4, 5, 5) 
US4/ 3.5 mm straight needles 
US4/ 3.5 mm 16 in / 40.5 cm circular needles for neck
Tapestry needle for making up 
2 Stitch markers
Gauge: 
25 sts over 40 rows = 4x4 in / 10x10 cm worked in pattern on US4 / 3.5 mm (note that each 'knit' stitch in fisherman's rib counts as 2 rows) 
Finished Measurements: 
Length from Hem to Shoulder
(18, 18.5, 18.5, 19, 19, 19.5, 19.75, 20, 20.5) in
(45.5, 47, 47, 48.5, 48.5, 49.5, 50, 51, 52) cm

Width 
(15.75, 17.75, 19.75, 21.75, 23.75, 25.75, 27.75, 29.75, 31.75) in
(40, 45, 50, 55, 60.5, 65.5, 70.5, 75.5, 80.5) cm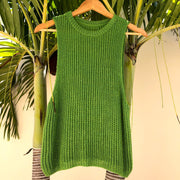 Bamboozled Fisherman's Rib Tank Top Knitting Pattern